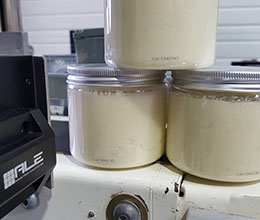 As the Ultimate Industry Solution Provider, TracePack specialises in equipment to mark, code or label your products.
We provide a solution from the exit of the filler, flow wrapper, form fill and seal machines to palletisation.
We can convey it, pack it, code it, mark it, track it, scan it, verify and authenticate it.
What Makes TracePack Different
Our wide range of labellers and print & apply systems ensure that we can take care of our clients' end-to-end marking, identification and coding needs.
Our industrial laser solutions are easy to install and use, and with the addition of the marking workstation a safe operating environment is provided.
Dedicated Technical Support
A wide range of consumables available
Maintenance contracts available